Baccalaureate
The Baccalaureate service is part of the Lehigh graduation traditions.  The service itself, led by University Chaplain Lloyd Steffen, begins with a very short history of the Baccalaureate and its purpose in the Commencement activities.  (The service originated with a 14th c. statute at Oxford University, and has been is a steadfast graduation tradition at Lehigh.)  The service includes some outstanding choral music, but its true purpose is to present a "farewell address" to graduating seniors. At Lehigh, the tradition has been to invite a person of high distinction to deliver the address. This year, 2014, Dr. Arvind Sharma, a preeminent scholar of religions and prolific author, will address the graduating class. Dr. Sharma has published more than 50 books and 500 articles in the fields of comparative religion, Hinduism, Indian philosophy and ethics, and the role of women in religion.  An advocate of religious tolerance and human rights, he has been recognized professionally with many honors and awards including the 2013 Hindu American Foundation's Mahatma Gandhi Award for the Advancement of Religious Pluralism.  He has also organized two global conferences on World's Religions After September 11 in 2006 and 2011, with a third being planned for 2016.
Lehigh University is honored that he accepted the invitation to speak. The title of Dr. Sharma's talk will be "On Keeping an Open Mind."
The Baccalaureate service lasts one hour; some students representing different religious traditions participate; there is music; and notes of appreciation from parents, guests and students over the years indicate that the service has been a meaningful part of the Commencement activities. The service is always standing room only, and in recent years speakers have been placed on the patio in front of the church because of the crowd. It is suggested those who want to be assured of a seat arrive early.  Music for the program begins a little before 4:00 p.m. on the Sunday of Baccalaureate, May 18, 2014.
Lehigh University's Baccalaureate Speakers since 1991:
1991: Rev. James Forbes, Riverside Church, New York, NY
1992: Professor Cornel West, Princeton University
1993: Dean Robert C. Neville, Boston University
1994: Professor Phyllis Trible, Union Theological Seminary
1995: Rev. Will Willimon, University Chaplain, Duke University
1996: Professor Seyyed Hossein Nasr, George Washington University
1997: Professor Peter Paris, Princeton Theological Seminary
1998: Professor David Tracy, University of Chicago
1999: Rev. Dr. Lloyd Ogilvie, Chaplain, U.S. Senate
2000: Professor Tu Wei Ming, Harvard University
2001: Dr. Rebecca Chopp, Provost, Emory University
2002: Professor Diana Eck, Harvard University
2003: Professor Martha Nussbaum, University of Chicago
2004: Professor Mark Jeurgensmeyer, U California, Santa Barbara
2005: Dean William A. Graham, Harvard Divinity School
2006: Rt. Rev. John Shelby Spong, Episcopal Diocese of Newark (ret.)
2007: Professor Harvey Cox, Harvard Divinity School
2008: Tenzin Robert Thurman, Columbia University
2009: Professor Wendy Doniger, University of Chicago
2010: Dr. Daniel Callahan, Hastings Center and Yale University
2011: Professor Rosemary Radford Ruether, Claremont University
2012: Jody Williams, 1997 Nobel Peace Prize Laureate
2013: James Carroll, author, journalist, historian
2014: Professor Arvind Sharma, McGill University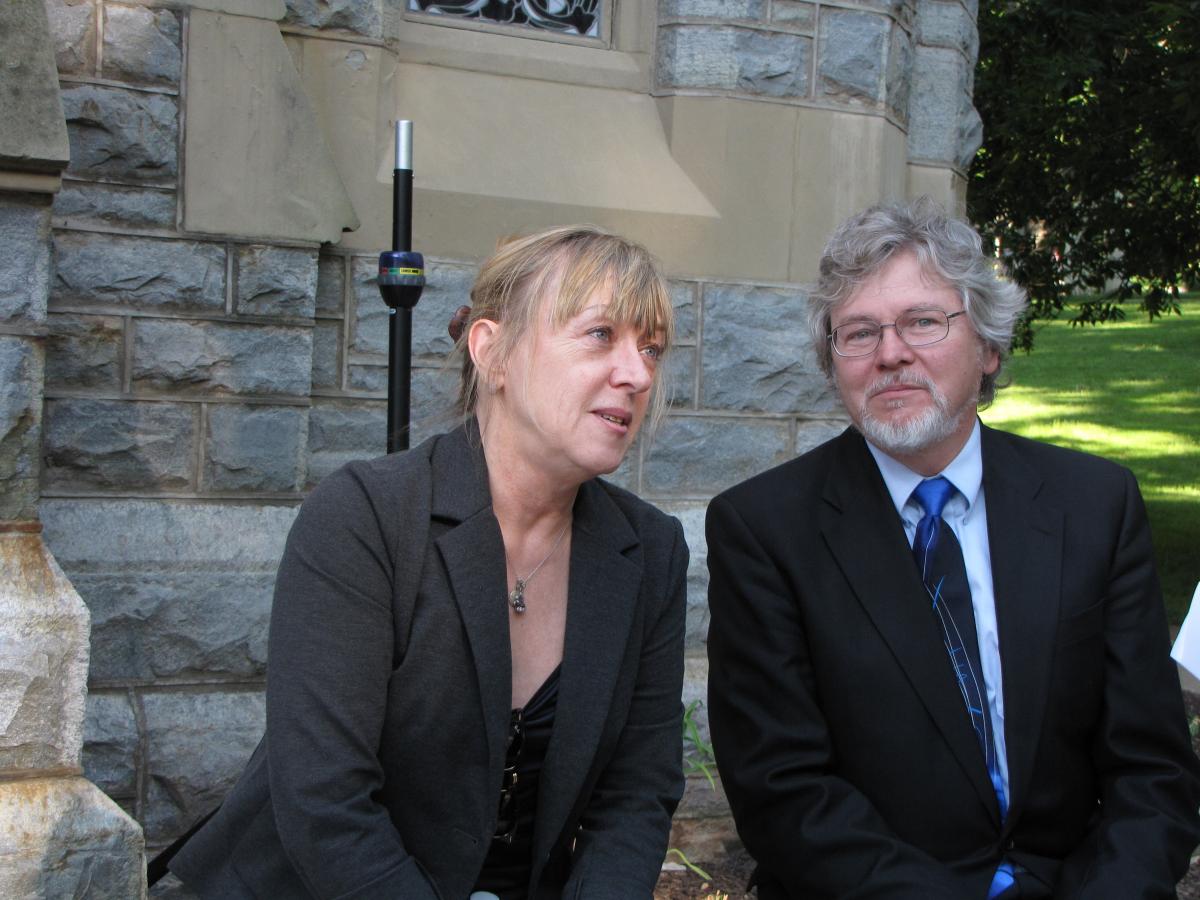 Jody Williams and Lloyd Steffen                James Carroll and Lloyd Steffen
       Baccalaureate 2012                                       Baccalaureate 2013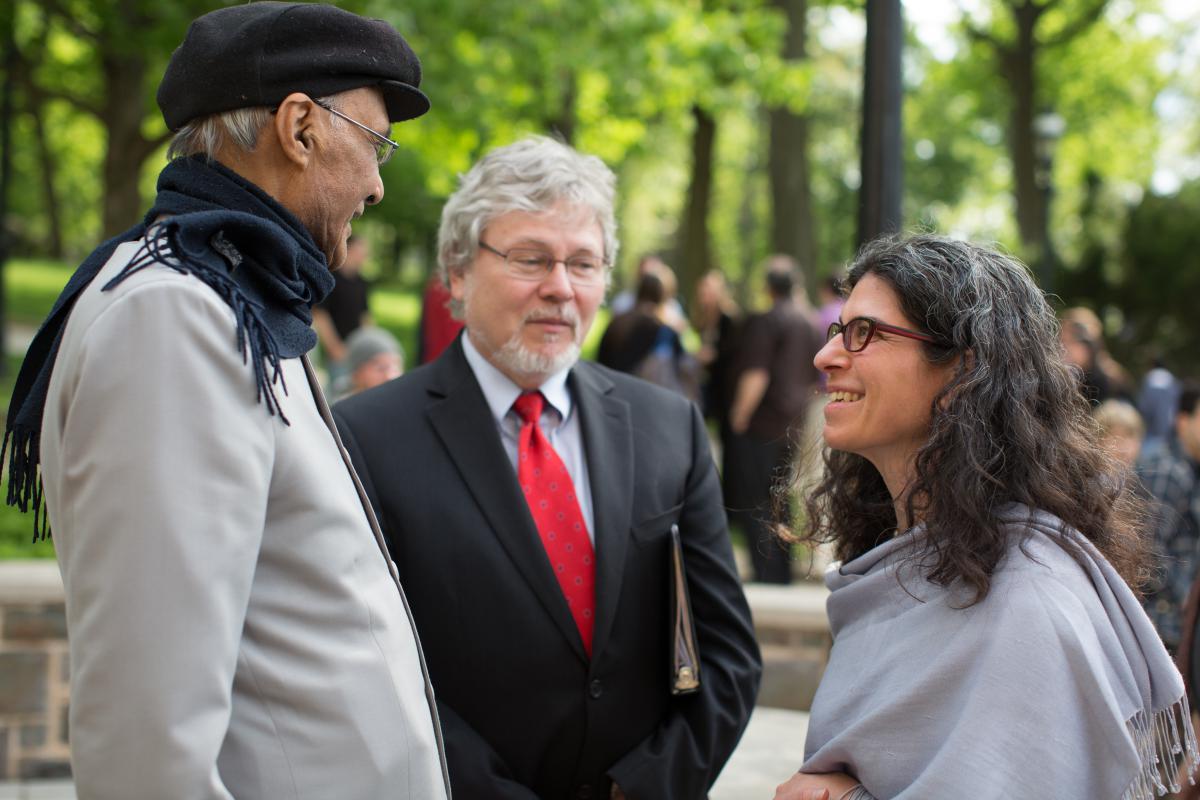 Arvind Sharma, Lloyd Steffen
     and Danielle Stillman
      Baccalaureate 2014
                           
An audio link to the 2014 Baccalaureate Service at Packer Memorial Church, May 18, 2014 with Baccalaureate Speaker, Dr. Arvind Sharma:
               https://www.dropbox.com/s/3lo7m4ptw509a95/LU%20Bacc%202014.mp3
An audio link to the 2013 Baccalaureate Service at Packer Memorial Church, May 19, 2013 with Baccalaureate Speaker, James Carroll: 
               https://www.dropbox.com/s/sxpfcnhpu5oei01/LU%20Baccalaureate%202013.MP3