Sunday, May 22, 2016, 4:00 p.m.*
Packer Memorial Church
Led by University Chaplain Lloyd Steffen, the Baccalaureate program includes outstanding choral music and a presentation or "farewell address" by a person of high distinction to graduating seniors. The original Baccalaureate ceremony dates back to the 14th Century where it was held at Oxford University.
During the 2016 Baccalaureate ceremony, Dr. Charles Johnson – author and professor emeritus at the University of Washington – will address the graduating class. Johnson, who is widely regarded as one of America's greatest living writers, is the author of 16 books, as well as a screenwriter, philosopher and cartoonist. In 1990, Dr. Johnson became the first black man since Ralph Ellison to win a National Book Award for his novel Middle Passage, which presents personal and historical parables of the African-American slave trade. His other notable works include Oxherding Tale, The Sorcerer's Apprentice, and Being and Race: Black Writing Since 1970. The title of Dr. Johnson's talk is "On What to Do with Your Life".
Prior to becoming a fiction writer, Dr. Johnson was heavily involved in cultural nationalism, and he organized groups in the discipline of black studies. In addition to fiction, humor, and satire, he infuses his writing with philosophical concerns about race, cultural, and individual identity. He has been awarded NEA and Guggenheim Fellowships, a Writer's Guild Award, a MacArthur Fellowship, two Washington State Governor's Awards for literature, and numerous other prizes and honorary degrees. In 2003, literary scholars founded the Charles Johnson Society at the American Literature Association in his honor.
The Baccalaureate service lasts one hour and begins with a musical prelude slightly before 4:00 p.m. Students representing different religious traditions participate in the program. Past notes of appreciation received from parents, guests, and students indicate that the service has been a meaningful part of the Commencement activities.
*The service is standing room only. In recent years, speakers have been placed on the patio in front of the church because of the crowd. To be assured a seat, please arrive early.
Lehigh University's Baccalaureate Speakers since 1991:
1991: Rev. James Forbes, Riverside Church, New York, NY
1992: Professor Cornel West, Princeton University
1993: Dean Robert C. Neville, Boston University
1994: Professor Phyllis Trible, Union Theological Seminary
1995: Rev. Will Willimon, University Chaplain, Duke University
1996: Professor Seyyed Hossein Nasr, George Washington University
1997: Professor Peter Paris, Princeton Theological Seminary
1998: Professor David Tracy, University of Chicago
1999: Rev. Dr. Lloyd Ogilvie, Chaplain, U.S. Senate
2000: Professor Tu Wei Ming, Harvard University
2001: Dr. Rebecca Chopp, Provost, Emory University
2002: Professor Diana Eck, Harvard University
2003: Professor Martha Nussbaum, University of Chicago
2004: Professor Mark Jeurgensmeyer, U California, Santa Barbara
2005: Dean William A. Graham, Harvard Divinity School
2006: Rt. Rev. John Shelby Spong, Episcopal Diocese of Newark (ret.)
2007: Professor Harvey Cox, Harvard Divinity School
2008: Tenzin Robert Thurman, Columbia University
2009: Professor Wendy Doniger, University of Chicago
2010: Dr. Daniel Callahan, Hastings Center and Yale University
2011: Professor Rosemary Radford Ruether, Claremont University
2012: Jody Williams, 1997 Nobel Peace Prize Laureate
2013: James Carroll, author, journalist, historian
2014: Professor Arvind Sharma, McGill University
2015:  Dr. Eric Foner, DeWitt Clinton Professor of History, Columbia University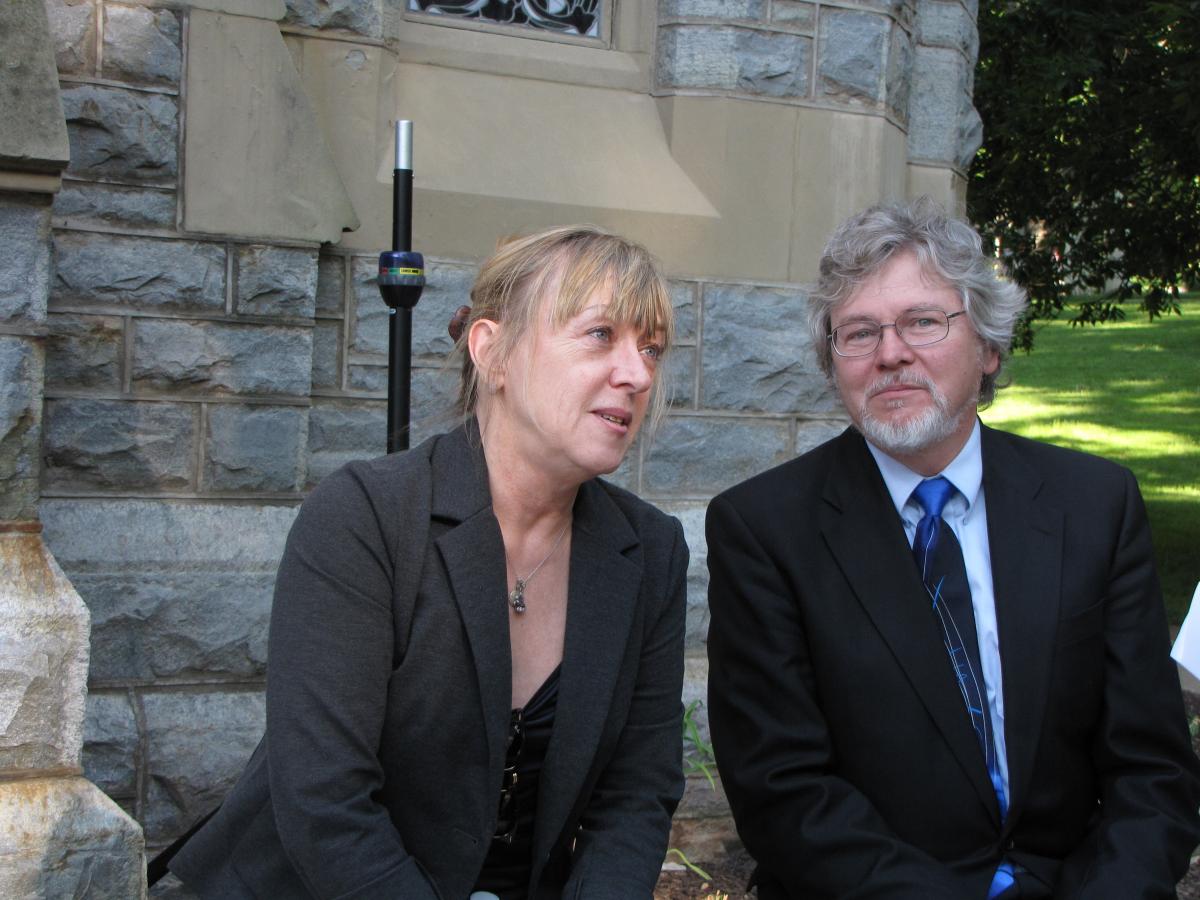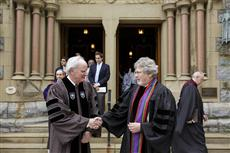 Jody Williams and Lloyd Steffen                James Carroll and Lloyd Steffen
       Baccalaureate 2012                                       Baccalaureate 2013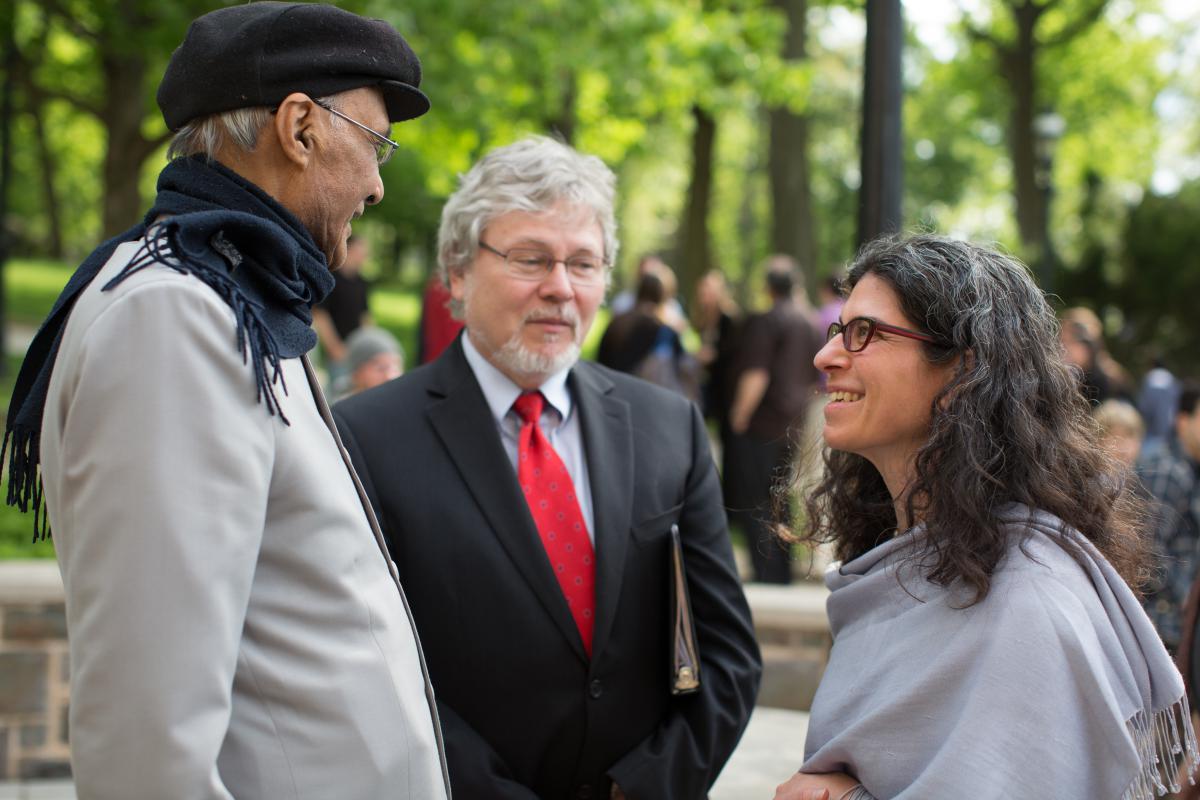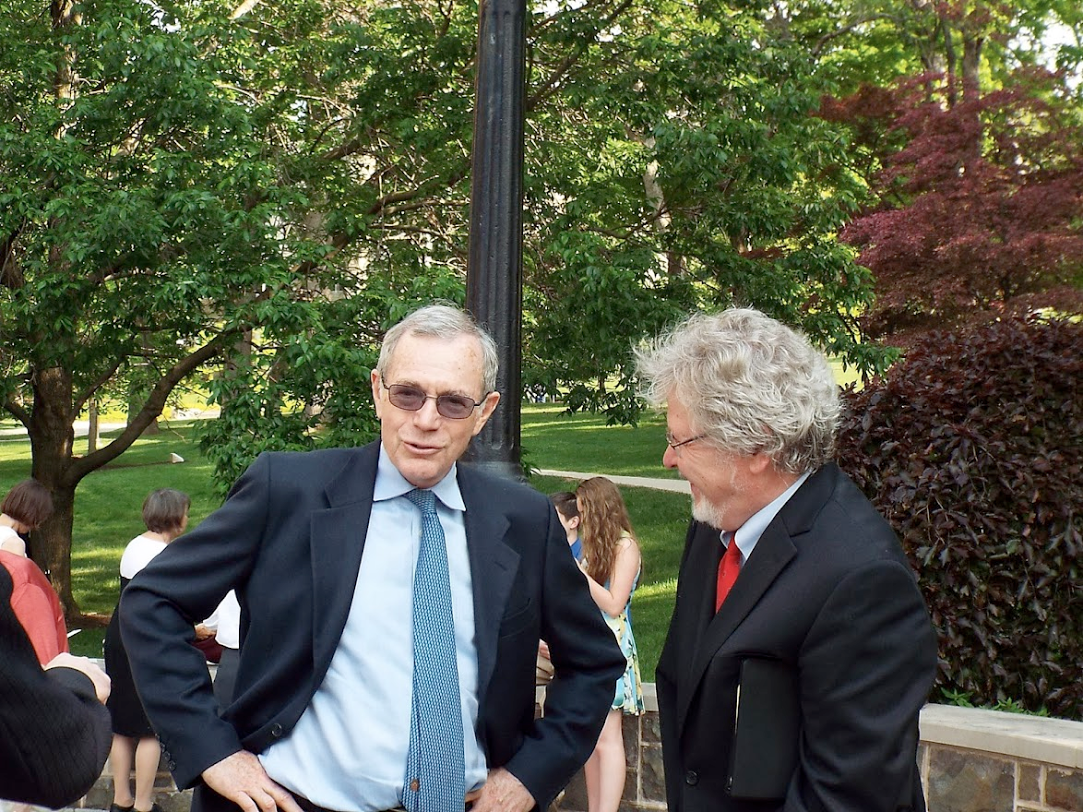 Arvind Sharma, Lloyd Steffen                                        Eric Foner and Lloyd Steffen
     and Danielle Stillman                                                         Baccalaureate 2015
      Baccalaureate 2014
         
An audio link to the 2015 Baccalaureate Service at Packer Memorial Church, May 17, 2015 with Baccalaureate Speaker, Dr. Eric Foner:
https://www.dropbox.com/s/1mdu3o4nz5965k0/LU%20Baccalaureate%202015.mp3?dl=0
An audio link to the 2014 Baccalaureate Service at Packer Memorial Church, May 18, 2014 with Baccalaureate Speaker, Dr. Arvind Sharma:
https://www.dropbox.com/s/3lo7m4ptw509a95/LU%20Bacc%202014.mp3
An audio link to the 2013 Baccalaureate Service at Packer Memorial Church, May 19, 2013 with Baccalaureate Speaker, James Carroll: 
https://www.dropbox.com/s/sxpfcnhpu5oei01/LU%20Baccalaureate%202013.MP3