Sunday, May 21, 2017, 4:00 p.m.*
Packer Memorial Church
Led by University Chaplain Lloyd Steffen, the Baccalaureate program includes outstanding choral music and a presentation or "farewell address" by a person of high distinction to graduating seniors. The original Baccalaureate ceremony dates back to the 14th Century where it was held at Oxford University.
During the 2017 Baccalaureate ceremony, Dr. John L. Esposito, professor of Religion and International Affairs and of Islamic Studies at Gerogetown University, will offer the Baccalaureate Address.  Dr. Esposito is a premiere scholar of Islam, author of forty-five books, which have been translated into more than thirty-five languages, and he has done as much as anyone to promote understanding between Christians and Muslims.  He is the founding director of the Alaweed Center for Muslim-Christian Understanding in the Walsh School of Foreign Service at Georgetown.
Professor Esposito is a past president of the American Academy of Religion as well as of the Middle East Studies Association of North America.  He has served as a consultant to the U.S. Department of State and has been an ambassador for the UN's Alliance of Civilizations.  Recipient of many honors, Professor Esposito has been sought out for his insightful commentary by such outlets as The New York Times, The Wall Street Journal, The Washington Post and major network and cable news programs.  He received Georgetown University's School of Foreign Service Outstanding Teacher Award and also the University Career Research Achievement Award. 
Lehigh News Article - John L. Esposito
The Baccalaureate service lasts one hour and begins with a musical prelude slightly before 4:00 p.m. Students representing different religious traditions participate in the program. Past notes of appreciation received from parents, guests, and students indicate that the service has been a meaningful part of the Commencement activities.
*The service is standing room only. In recent years, speakers have been placed on the patio in front of the church because of the crowd. To be assured a seat, please arrive early.
Lehigh University's Baccalaureate Speakers since 1991:
1991: Rev. James Forbes, Riverside Church, New York, NY
1992: Professor Cornel West, Princeton University
1993: Dean Robert C. Neville, Boston University
1994: Professor Phyllis Trible, Union Theological Seminary
1995: Rev. Will Willimon, University Chaplain, Duke University
1996: Professor Seyyed Hossein Nasr, George Washington University
1997: Professor Peter Paris, Princeton Theological Seminary
1998: Professor David Tracy, University of Chicago
1999: Rev. Dr. Lloyd Ogilvie, Chaplain, U.S. Senate
2000: Professor Tu Wei Ming, Harvard University
2001: Dr. Rebecca Chopp, Provost, Emory University
2002: Professor Diana Eck, Harvard University
2003: Professor Martha Nussbaum, University of Chicago
2004: Professor Mark Jeurgensmeyer, U California, Santa Barbara
2005: Dean William A. Graham, Harvard Divinity School
2006: Rt. Rev. John Shelby Spong, Episcopal Diocese of Newark (ret.)
2007: Professor Harvey Cox, Harvard Divinity School
2008: Tenzin Robert Thurman, Columbia University
2009: Professor Wendy Doniger, University of Chicago
2010: Dr. Daniel Callahan, Hastings Center and Yale University
2011: Professor Rosemary Radford Ruether, Claremont University
2012: Jody Williams, 1997 Nobel Peace Prize Laureate
2013: James Carroll, author, journalist, historian
2014: Professor Arvind Sharma, McGill University
2015:  Dr. Eric Foner, DeWitt Clinton Professor of History, Columbia University
2016:  Dr. Charles Johnson, author and professor emeritus at the University of Washington
2017: Dr. John L. Esposito, Professor of Religion, Georgetown University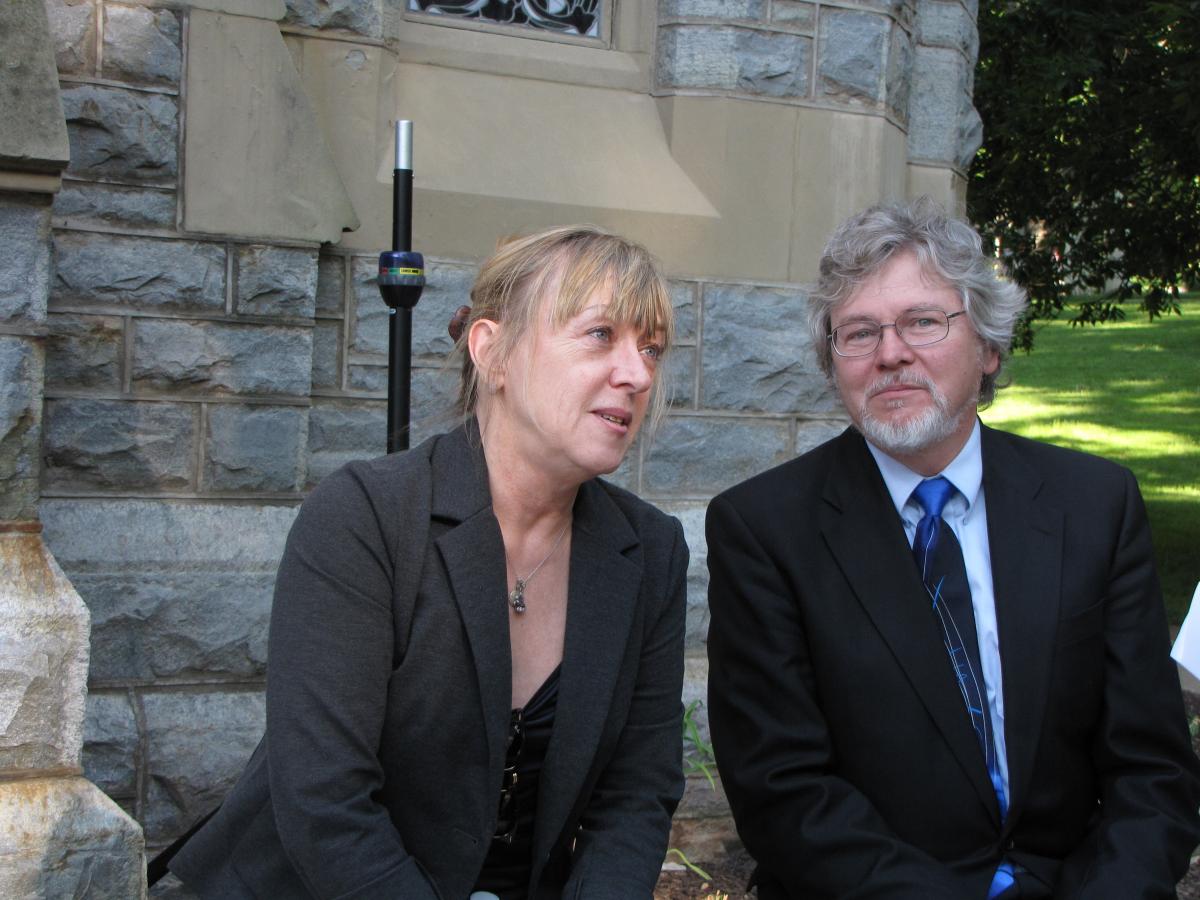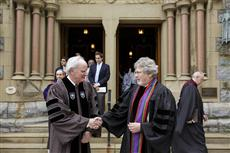 Jody Williams and Lloyd Steffen                                      James Carroll and Lloyd Steffen
               Baccalaureate 2012                                                          Baccalaureate 2013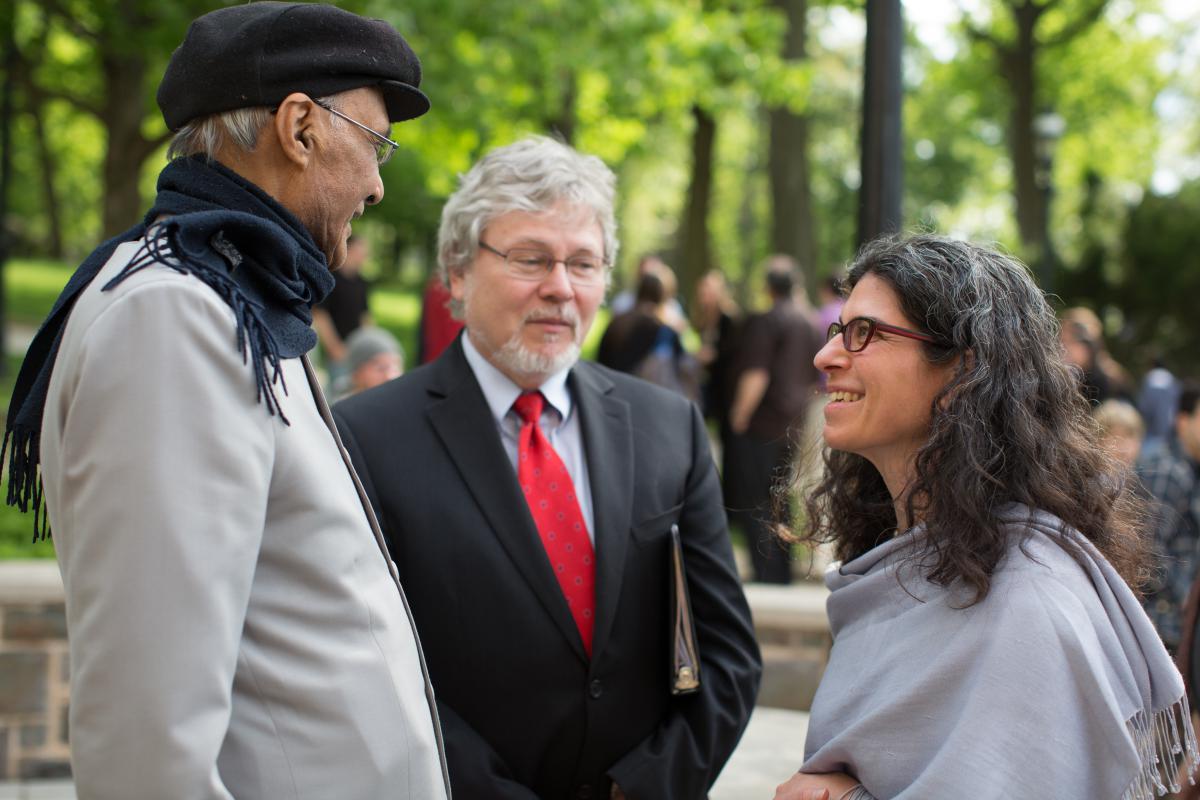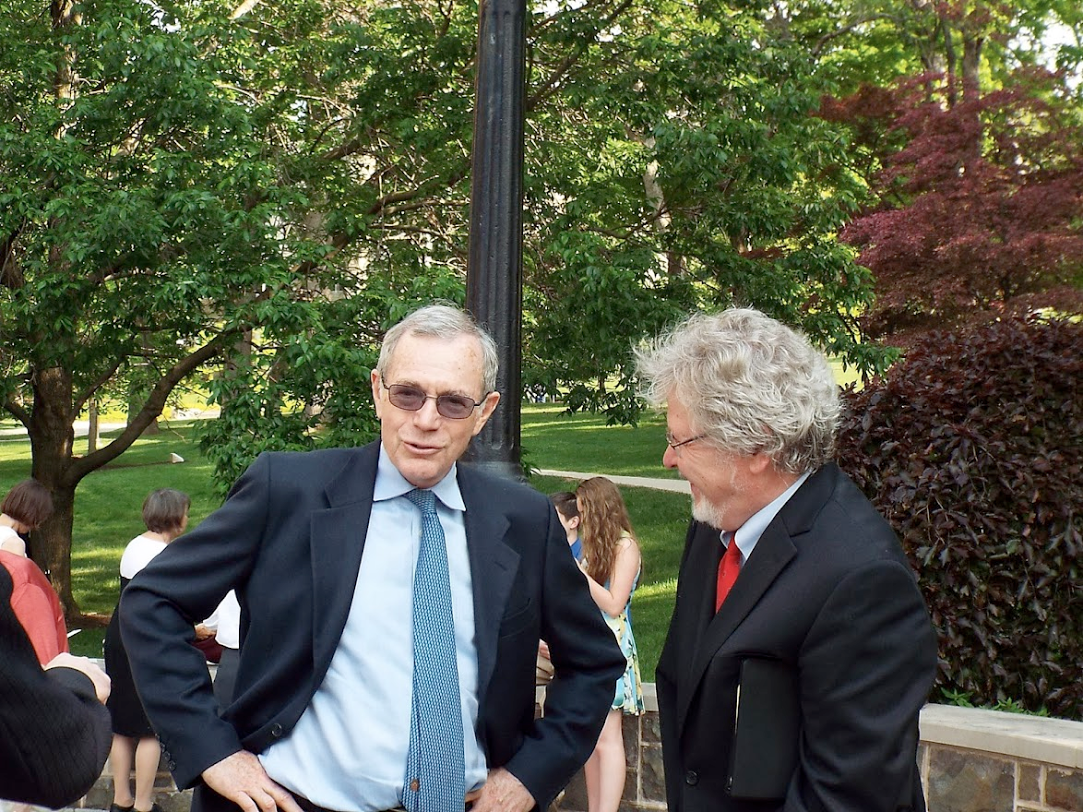 Arvind Sharma, Lloyd Steffen                                            Eric Foner and Lloyd Steffen
              and Danielle Stillman                                                          Baccalaureate 2015
                Baccalaureate 2014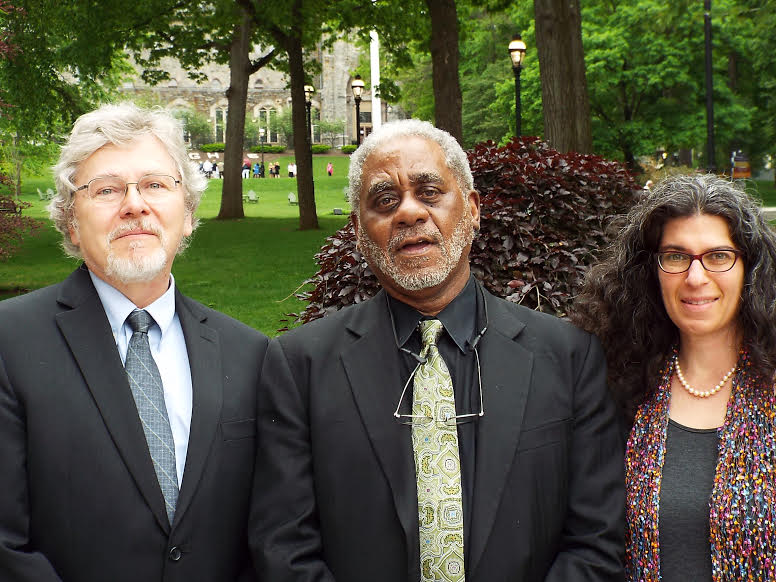 Lloyd Steffen, Charles R. Johnson
         and Danielle Stillman
          Baccalaureate 2016
An audio link to the 2016 Baccalaureate Service At Packer Memorial Church, May 22, 2016 with Baccalaureate Speaker, Dr. Charles Johnson:
https://www.dropbox.com/s/9qgzryzslrdgybz/LU%20Baccalaureate%202016.mp3?...
An audio link to the 2015 Baccalaureate Service at Packer Memorial Church, May 17, 2015 with Baccalaureate Speaker, Dr. Eric Foner:
https://www.dropbox.com/s/1mdu3o4nz5965k0/LU%20Baccalaureate%202015.mp3?dl=0
An audio link to the 2014 Baccalaureate Service at Packer Memorial Church, May 18, 2014 with Baccalaureate Speaker, Dr. Arvind Sharma:
https://www.dropbox.com/s/3lo7m4ptw509a95/LU%20Bacc%202014.mp3
An audio link to the 2013 Baccalaureate Service at Packer Memorial Church, May 19, 2013 with Baccalaureate Speaker, James Carroll: 
https://www.dropbox.com/s/sxpfcnhpu5oei01/LU%20Baccalaureate%202013.MP3