Sunday, May 22, 2016, 4:00 p.m.*
Packer Memorial Church
Originating in the 14th Century at Oxford University, Lehigh's Baccalaureate service has been a tradition included in the activities surrounding graduation since the school's founding. Led by University Chaplain Lloyd Steffen, the program includes outstanding choral music and a presentation or "farewell address" by a person of high distinction to graduating seniors.
During the 2015 Baccalaureate ceremony, Dr. Eric Foner, DeWitt Clinton Professor of History at Columbia University, will address the graduating class. A highly respected American historian, Dr. Foner specializes in the Civil War and Reconstruction, slavery, and 19th-century America. He is one of only two persons to serve as president of the Organization of American Historians, American Historical Association, and Society of American Historians. He has also been the curator of several museum exhibitions, including the prize-winning "A House Divided: America in the Age of Lincoln" at the Chicago Historical Society.
Dr. Foner's publications have concentrated on the intersections of intellectual, political, and social history, and the history of American race relations. His works have been highly praised in scholarly journals and by reviews in periodicals across the political spectrum. His book, The Fiery Trial: Abraham Lincoln and American Slavery won the Pulitzer Prize in History, Bancroft Prize, and Lincoln Prize for 2011. His latest book is Gateway to Freedom: The Hidden History of the Underground Railroad. Dr. Foner earned his Ph.D. at Columbia University.
It is a privilege to have Dr. Foner speak to our graduates at Lehigh University's Baccalaureate ceremony.  The title of Dr. Foner's talk will be "Moral Courage."
The Baccalaureate service lasts one hour and begins with a musical prelude slightly before 4:00 p.m. Students representing different religious traditions participate in the program. Past notes of appreciation received from parents, guests, and students indicate that the service has been a meaningful part of the Commencement activities.
*The service is standing room only. In recent years, speakers have been placed on the patio in front of the church because of the crowd. To be assured a seat, please arrive early.
Lehigh University's Baccalaureate Speakers since 1991:
1991: Rev. James Forbes, Riverside Church, New York, NY
1992: Professor Cornel West, Princeton University
1993: Dean Robert C. Neville, Boston University
1994: Professor Phyllis Trible, Union Theological Seminary
1995: Rev. Will Willimon, University Chaplain, Duke University
1996: Professor Seyyed Hossein Nasr, George Washington University
1997: Professor Peter Paris, Princeton Theological Seminary
1998: Professor David Tracy, University of Chicago
1999: Rev. Dr. Lloyd Ogilvie, Chaplain, U.S. Senate
2000: Professor Tu Wei Ming, Harvard University
2001: Dr. Rebecca Chopp, Provost, Emory University
2002: Professor Diana Eck, Harvard University
2003: Professor Martha Nussbaum, University of Chicago
2004: Professor Mark Jeurgensmeyer, U California, Santa Barbara
2005: Dean William A. Graham, Harvard Divinity School
2006: Rt. Rev. John Shelby Spong, Episcopal Diocese of Newark (ret.)
2007: Professor Harvey Cox, Harvard Divinity School
2008: Tenzin Robert Thurman, Columbia University
2009: Professor Wendy Doniger, University of Chicago
2010: Dr. Daniel Callahan, Hastings Center and Yale University
2011: Professor Rosemary Radford Ruether, Claremont University
2012: Jody Williams, 1997 Nobel Peace Prize Laureate
2013: James Carroll, author, journalist, historian
2014: Professor Arvind Sharma, McGill University
2015:  Dr. Eric Foner, DeWitt Clinton Professor of History, Columbia University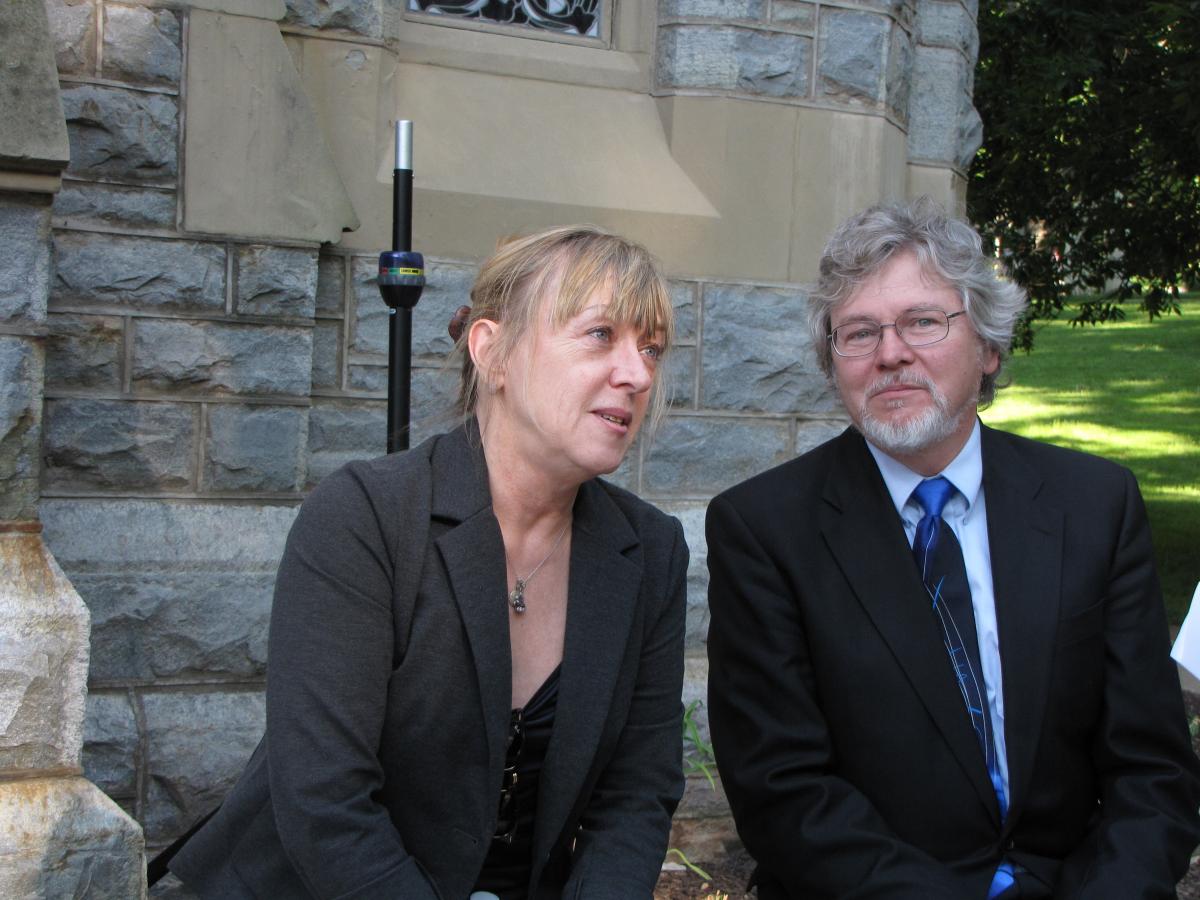 Jody Williams and Lloyd Steffen                James Carroll and Lloyd Steffen
       Baccalaureate 2012                                       Baccalaureate 2013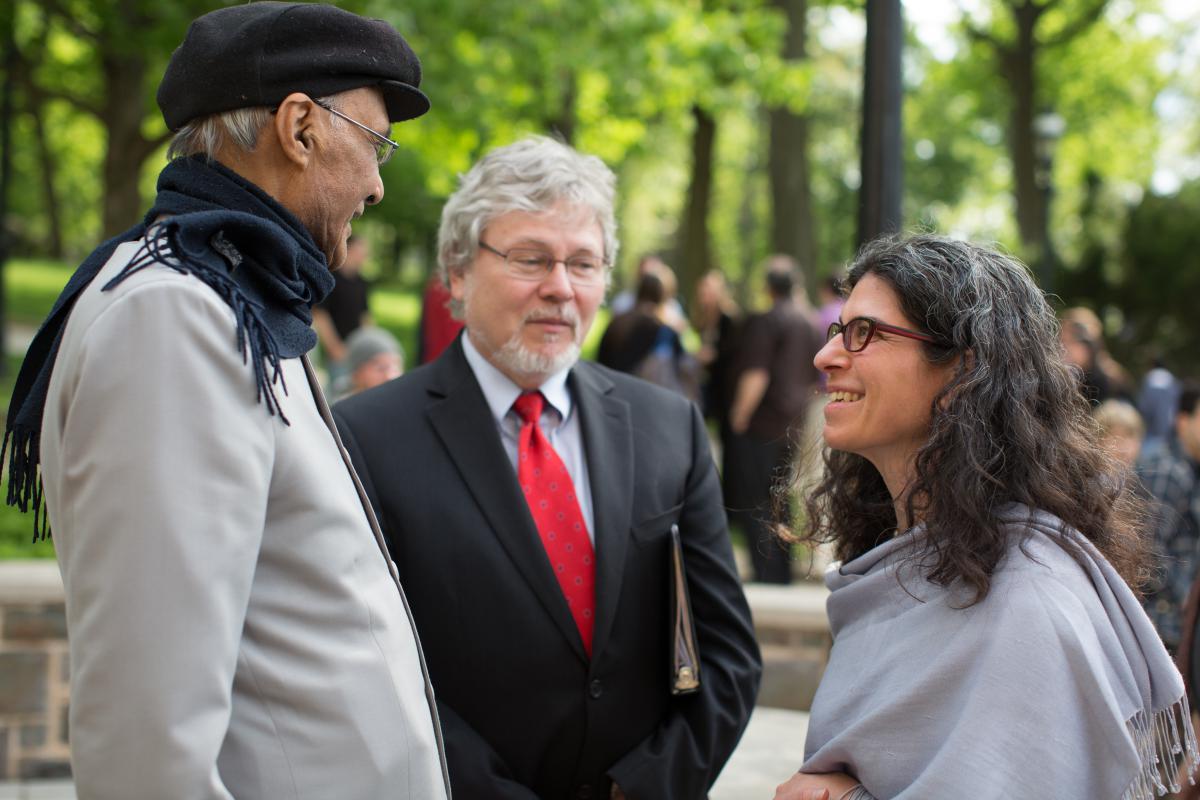 Arvind Sharma, Lloyd Steffen                              Professor Eric Foner,Lloyd Steffen
     and Danielle Stillman                                          Baccalaureate 2015
      Baccalaureate 2014
         
An audio link to the 2015 Baccalaureate Service at Packer Memorial Church, May 17, 2015 with Baccalaureate Speaker, Dr. Eric Foner:
https://www.dropbox.com/s/1mdu3o4nz5965k0/LU%20Baccalaureate%202015.mp3?dl=0
An audio link to the 2014 Baccalaureate Service at Packer Memorial Church, May 18, 2014 with Baccalaureate Speaker, Dr. Arvind Sharma:
https://www.dropbox.com/s/3lo7m4ptw509a95/LU%20Bacc%202014.mp3
An audio link to the 2013 Baccalaureate Service at Packer Memorial Church, May 19, 2013 with Baccalaureate Speaker, James Carroll: 
https://www.dropbox.com/s/sxpfcnhpu5oei01/LU%20Baccalaureate%202013.MP3