The Chaplain's Office is located in the Dialogue Center at 661 Taylor Street.
The office is open Monday through Friday from 8:00 a.m. to 4:30 p.m.
The Rev. Dr. Lloyd Steffen is the University Chaplain. He is an ordained Protestant minister (United Church of Christ), a tenured Professor of Religion Studies who teaches religion and ethics in the Department of Religion Studies, and he is also Director of the Dialogue Center and the Lehigh Prison Project. 
Dr. Walead Mosaad is the University's first Director of Muslim Student Life. 
Rabbi Steven P. Nathan is the Endowed Director of Jewish Student Life and Associate Chaplain, his office is located in the Jewish Student Center located at 216 Summit Street.
Terri Ball-Nicholas is the Chaplain's Office Coordinator and Packer Memorial Church Wedding & Events Coordinator.  Appointments with the Chaplain may be scheduled by calling 610-758-3877.
Jane Hontz is the Coordinator in the Jewish Student Center.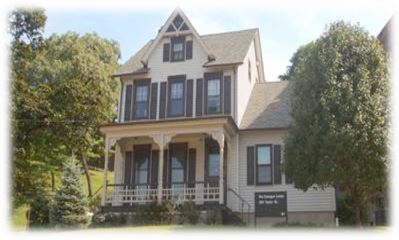 The Center for Dialogue, Ethics and Spirituality
October 29, 2018
Rev. Dr. Lloyd Steffen's
remarks
at Vigil in Memory of the Victims of the Tree of Life Synagogue Shooting in Pittsburgh, October 27, 2018.
April 10, 2018
The Chaplain's Office staff joins the President, Provost, and the Faculty Steering Committee to deplore the recent racial incident on campus and to affirm our commitment to work for a community at Lehigh dedicated to equality and respect for the dignity of all persons.  The Chaplain's Office staff are available to any members of the community who wish to speak about he incident and issues related to it.  Conversation will be treated as confidential.